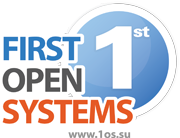 Menu
Business-processes Bitrix24
Be ready for ISO 9001. We can setup your Business-processes in Bitrix24. Any complex task. Any size.
Lead processing

Deal processing

Warehouse processing

POS integration

Monitoring
Video
Make a quote
Mr. Bhagwati Dhandharia, Rajlaxmi Solutions Pvt Ltd: "Our team believes that Bitrix24 improved our productivity, as the tasks are getting more organized, we are able to meet deadlines and scheduling meetings became easier. I should say that my overall organization is now depending on Bitrix24."

rajlaxmiworld.com

Trairat Tapaniyanan, the Operation Manager at Thailand Pool Tables: "The idea was to find a solution that covers a wide range of functions and makes half of the work done automatically. It took us a long time and after many trials we found out that Bitrix24 was the best choice for us."

thailandpooltables.com

Üwen Ergün, CEO of KRF (KinderRechteForum) LLC: "Bitrix24 CRM is an excellent tool for improving interaction with your customers, as it includes instruments for creating reports and analyzing sales and marketing campaigns, so that you can gain a clear insight into your company's results and know whether or not your efforts are paying off."

kinderrechteforum.de
Write down to us, and we will help you to buy and setup your Bitrix24!